Celebrate you with the gift of self-care
Self-care is so important, but it's easy to put off.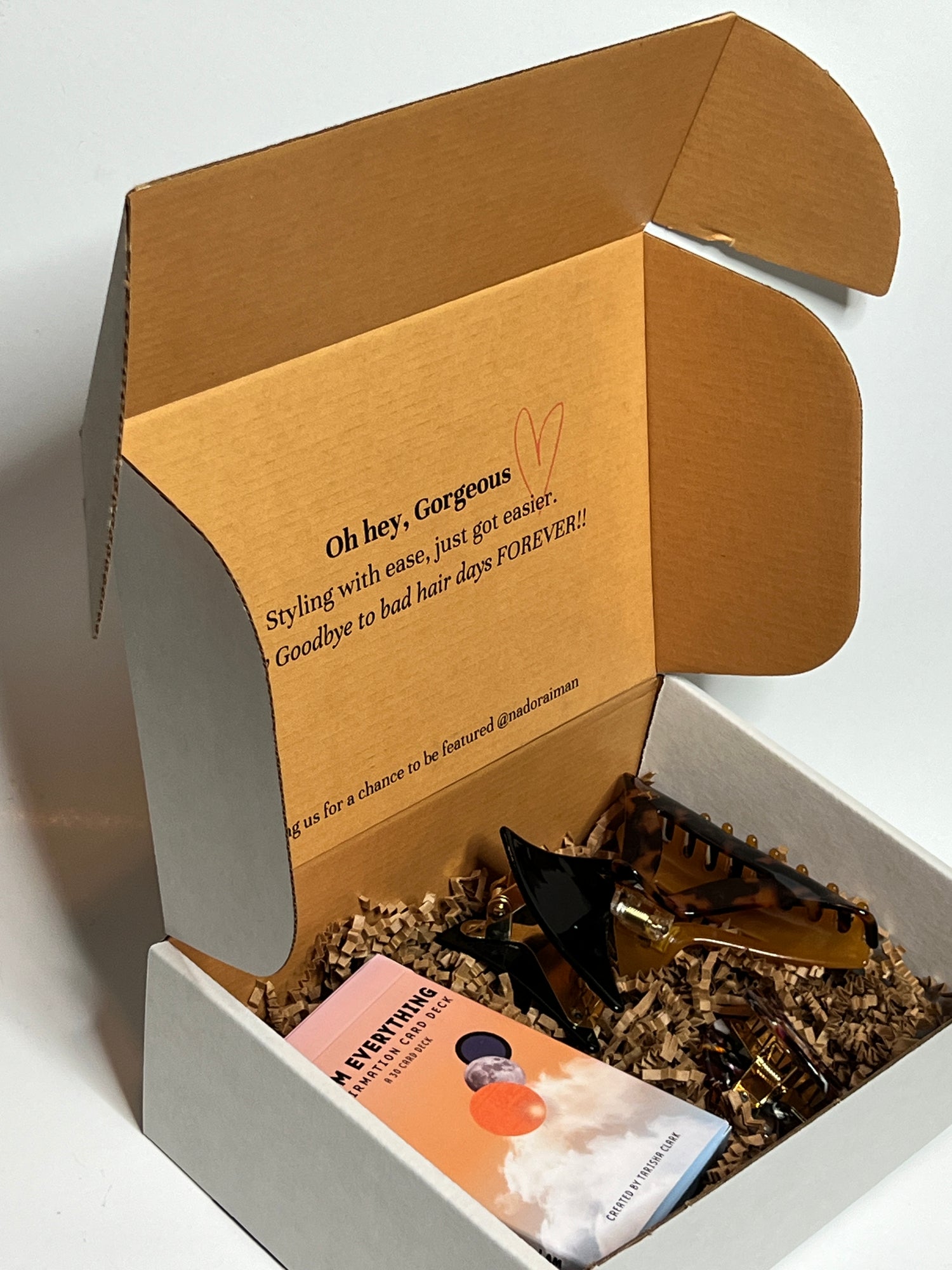 Bi-Monthly Subscription Box
Launched August 1st: Subscribe today!

Style Ease Bi-Monthly self care hair accessory Subscription box by Nadora Iman is the perfect gift for you, it's time to treat yourself! Not only does Style Ease save you precious time, but it also helps you discover new styles and experiment with different looks while indulging in self care. Receive boxes bi-monthly!
SUBSCRIBE NOW
Why Nadora Iman?
Shaking-up the hair accessories industry using an innovative business model that focuses on creating a community of like-minded women. Nadora Iman encourages women to embrace the liberating power of self-expression and redefine their limited hairstyling skills through accessory selections
READ MORE
what our customers are saying!
"Unbelievable quality for the price. I love every piece and excited to travel with my case!"
MISSED A BOX?
Shop individual accessories for your collection!
Be first not last! Subscribe to our newsletter list
and get 10% off your first order