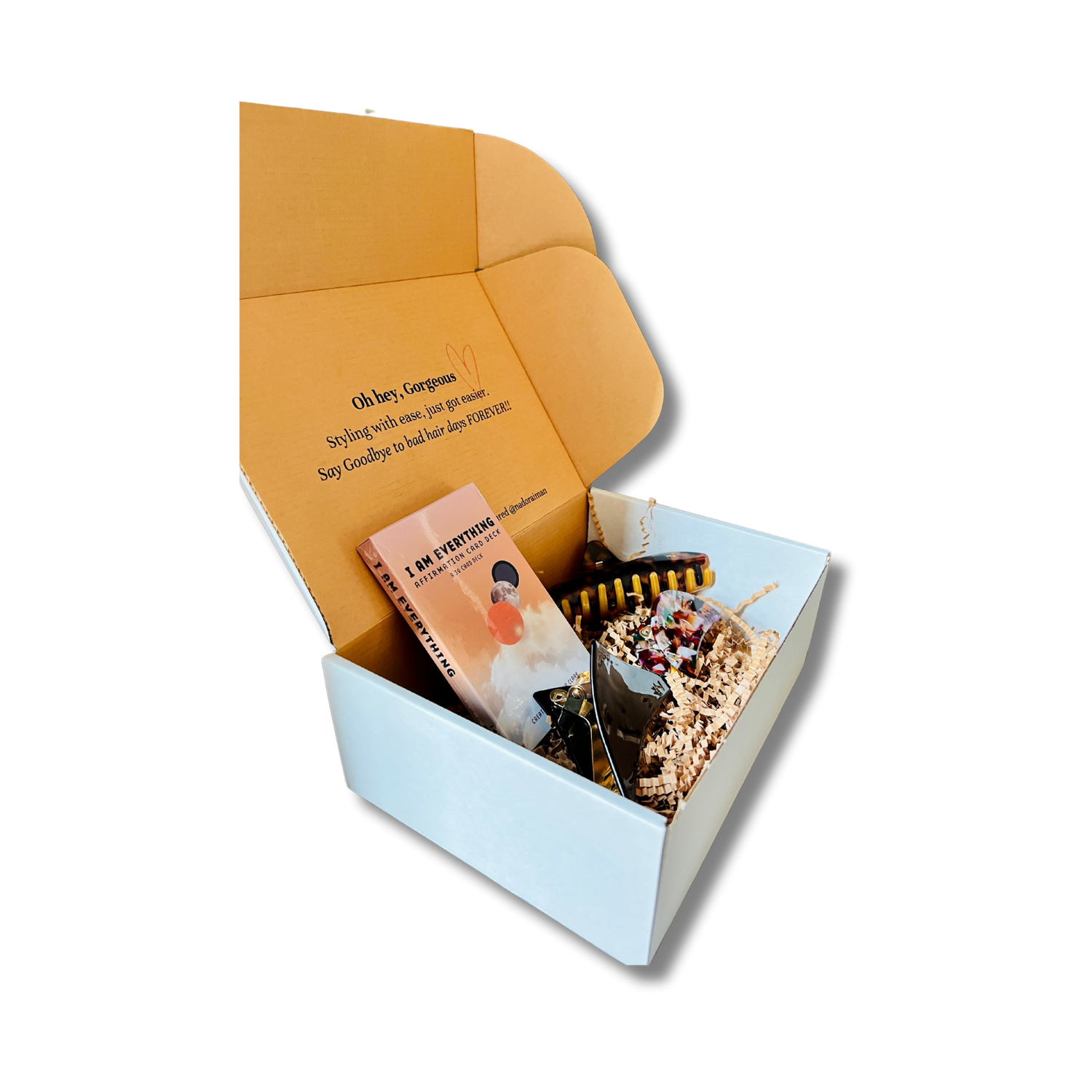 Bi-Monthly Subscription Box
Launched August 1st: Subscribe today!

Style Ease Bi-Monthly self care hair accessory Subscription box by Nadora Iman is perfect for the busy woman always on the go! Not only does Style Ease save you precious time, but it also helps you discover new styles and experiment with different looks while indulging in self care. Receive boxes bi-monthly!
SUBSCRIBE NOW
MISSED A BOX?
Missed a box or not ready to commit? Shop individual accessories for your collection!
HOW OUR SUBSCRIPTION BOX WORKS
SUBSCRIBE 💌

We curate an elevated collection of hair accessories that match your on the go lifestyle. From headbands, scrunchies, hair clips and more - no need to spend hours searching for the perfect piece.

BI-MONTHLY SURPRISE DELIVERY 🎁

Sit back and relax as your stylish hair accessories are delivered right to your doorstep every other month. No more hunting for quality accessories - we've got you covered!

ELEVATE YOUR HAIRSTYLE 👑

Open your box of joy! Elevate your look by effortlessly accessorizing your hair and embrace a whole new level of confidence in your personal style. Express yourself and fall in love with styling your hair!
Why Nadora Iman?
Shaking-up the hair accessories industry using an innovative business model that focuses on creating a community of like-minded women. Nadora Iman encourages women to embrace the liberating power of self-expression and redefine their limited hairstyling skills through accessory selections
READ MORE
what our customers are saying!
"Unbelievable quality for the price. I love every piece and excited to travel with my case!"
BE LIKE THEM AND STOP STRUGGLING WITH...
Spending hours searching for suitable hair accessories and experimenting with different hairstyles resulting in a hectic morning

Having a bad hair day that result in an inconvenience and looking less refined and put-together

Feeling less inclined to explore their creativity with hairstyling due to time and accessories

Spending money on hair accessories they didn't wear because they didn't know what style to do
Be first not last! Subscribe to our newsletter list
and get 10% off your first order